Posted by
Maxim Lando
, on
Sep
02
,
2014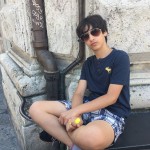 I just spent two weeks at the most amazing music festival in Italy called Music Fest Perugia. One of the highlights was performing in a special "Prodigy Concert" with the Philharmonic Orchestra of the University of Alicante at the famed Basilica di San Pietro.
Read more & watch video
Posted by
Maxim Lando
, on
Aug
13
,
2012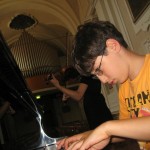 In July I spent two fantastic weeks in Perugia, Italy at the Corsi Internazionali di Musica. I attended daily master classes, rehearsed chamber music, and played in several concerts.
Read more & watch video