Posted by
Maxim Lando
, on
Oct
12
,
2012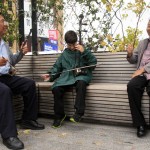 I turned 10 years old, I ate lunch at the most amazing French restaurant and I played chamber music on the Jupiter Symphony Chamber Players series in Manhattan.
Read more & watch video
Posted by
Maxim Lando
, on
Apr
03
,
2012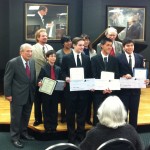 It happened on April 2nd 2012 and it was very exciting! I played on a beautiful Steinway "D" piano, and I was handed a big check.
Read more
Posted by
Maxim Lando
, on
Mar
08
,
2012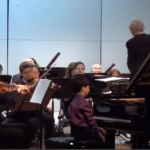 As a winner of New York's Concert Festival Concerto Competition, I had the opportunity to perform Beethoven's Piano Concerto nº 1 with the North Shore Symphony Orchestra on Long Island.
Read more & watch video