Posted by
Maxim Lando
, on
Oct
30
,
2014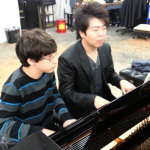 We had great fun performing Fazil Say's jazzy arrangement of Mozart 's Rondo Alla Turca on the radio. I also played some solo Prokofiev and did a short interview with the host. I listen to WQXR almost every day of my life, so it felt really amazing being at the WQXR Greene Space for a live broadcast!
Read more & watch video
Posted by
Maxim Lando
, on
Jun
05
,
2013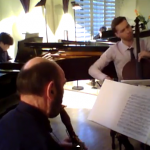 An exciting adventure was a visit to Yale University, where I had the opportunity to meet and play for the Dean of Music!
Read more
Posted by
Maxim Lando
, on
Mar
07
,
2012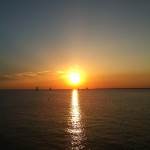 I played a full program of works by Bach, Mozart, Chopin, Liszt and Gershwin.
Read more & watch video