Posted by
Maxim Lando
, on
Jun
04
,
2017
I was excited to be introduced by the Lang Lang International Music Foundation to an amazing organization called Sing For Hope. This organization creates the cheerful, colorful, work-of-art pianos that you see in public parks, spaces, and schools all over New York. I love the idea of these pianos! Not only are the pianos fun and beautiful to look at, they encourage people to have a blast making music – even while they are just strolling through the park, a side street, or Times Square! If people don't want to play, they can listen – there is almost always somebody taking advantage of one of these inviting pianos.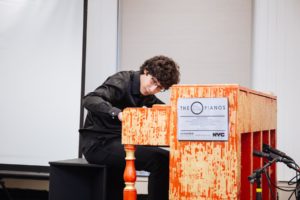 Each year Sing For Hope releases around 60 newly painted pianos onto the streets and parks of New York. Eventually many of these instruments will go to schools or various wellness facilities that can use them. I was invited to play for Sing For Hope's VIP "Sneak Peek" event at Liberty 28, hosted by Fosun on behalf of the  China-US Chamber of Commerce. The musical evening also featured performances by opera stars James Valenti and Rebecca Ringle, and a first look at the 60 beautifully painted art-pianos before their public launch a few days later.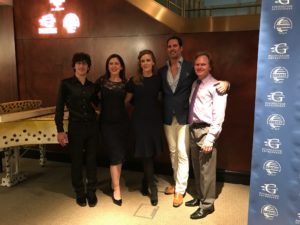 It was a great experience, and I hope to be involved with this wonderful organization more in the future!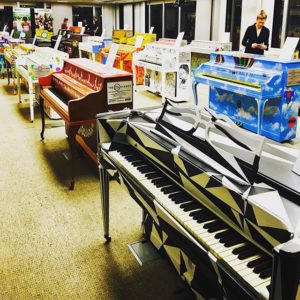 No Comments
No comments yet.
RSS feed for comments on this post.
Sorry, the comment form is closed at this time.