Posted by
Maxim Lando
, on
Jun
01
,
2017
I had the fantastic opportunity to perform Rachmaninoff 3rd Concerto with the Mariinsky Theater Orchestra at the Mariinsky Concert Hall in Saint Petersburg, Russia! Tung-Chieh Chuang was the wonderful guest conductor, and we performed as part of the 22nd Musical Olympus International Festival.  The sound acoustics of Mariinsky Concert Hall are amazing, and of course the entire experience was unforgettable. This was my first visit to Saint Petersburg, which is simply beautiful (although I wish I had more time to explore the city), and I stayed in one of the nicest hotels I have ever visited. Since unfortunately I only had a few days to stay in Saint Petersburg, I was very happy to discover a spectacular view of the city from the roof top restaurant of the hotel (the food was top notch also). Hopefully I will have a chance to visit again soon!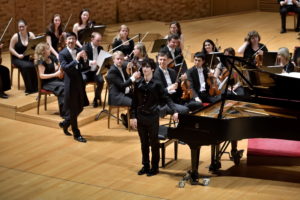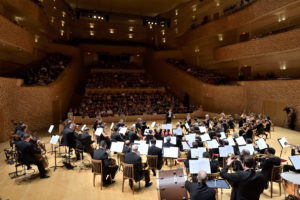 No Comments
No comments yet.
RSS feed for comments on this post.
Sorry, the comment form is closed at this time.