Posted by
Maxim Lando
, on
Jan
08
,
2017
Thanks to the Musical Olympus Foundation, I had the fantastic opportunity to perform at Carnegie Hall's Zankel Hall! I have played at Carnegie Hall's Weill Recital many times before, but my dream has always been to one day play in the Isaac Stern Hall. Well, I haven't made it quite yet to Isaac Stern, but the beautiful Zankel Hall (the middle sized hall of the three Carnegie Hall venues) is one step closer, and a very special Hall of it's own! This experience was very exciting for me. I performed alongside four other really impressive acts – including an AMAZING percussionist from Italy, an opera singer, a really fun accordion and saxophone duo, and a flawless violinist who is also a student at Juilliard Pre-College with me. The concert was so much fun, and I felt really honored to receive the Audience Award at the end of the concert! To my complete surprise (I didn't even know there was an Audience Award), I was presented with a golden Easter Egg, the gorgeous artwork of the Russian jeweler Vladimir Mikhailov.
I also had a wonderful time performing at the Russian Embassy to honor the 10th Musical Olympus Festival Gala Concert in New York. A huge thank you to Musical Olympus Director Irina Nikitina who made both events possible!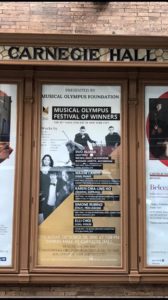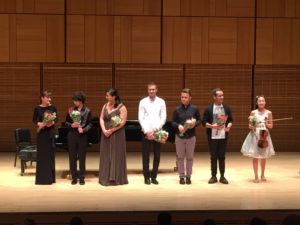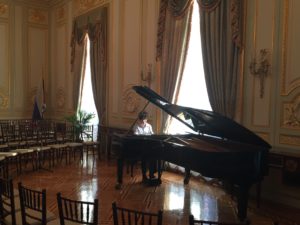 No Comments
No comments yet.
RSS feed for comments on this post.
Sorry, the comment form is closed at this time.