Posted by
Maxim Lando
, on
Jul
20
,
2016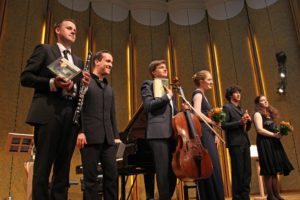 I had a wonderful opportunity to work with the very special pianist Igor Levit, and perform chamber music with some outstanding musicians. I performed a concert with cellist Andrei Ionita (First Prize Winner of the 2015 Tchaikovsky Competition) and clarinetist Krzysztof Grzybowski at the Kissinger Sommer Festival, in Bad Kissingen, Germany.
This was the second time for me in this incredibly charming town, and I really enjoyed the experience of performing with such high caliber musicians!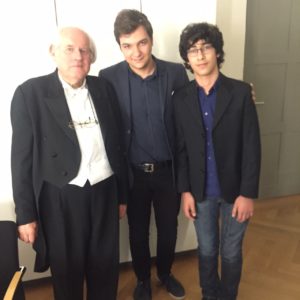 The week was filled with music every minute of the day, and in addition to performing I also enjoyed numerous concerts (this amazing festival has often two concerts a day –and some days there are even three or four concerts).
The week I was invited to perform, there were also amazing concerts from Martin Grubinger, Vladimir Spivakov and the Russian National Philharmonic, Igor Levit, and Daniil Trifonov! That's not all –the concert that truly made this trip unforgettable (literally, I don't think I will ever forget it) was the opportunity to hear Grigory Sokolov live in concert! While I was practicing one day, I could clearly hear him rehearsing his program in the very next room. The next day I was in one of the front rows to hear the concert. He performed Schumann Fantasie and Chopin 2nd Sonata, a few smaller works, and seven encores. Well, all I can say is –it was the most MAGICAL experience!
No Comments
No comments yet.
RSS feed for comments on this post.
Sorry, the comment form is closed at this time.