Posted by
Maxim Lando
, on
May
30
,
2016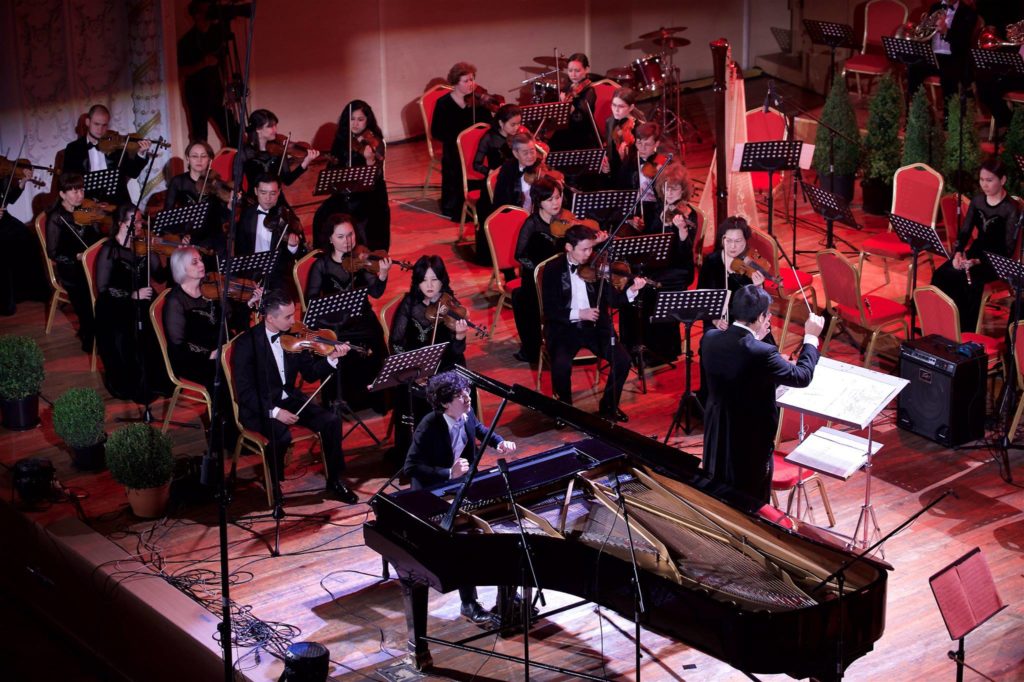 Last year I went to Almaty, Kazakhstan and had the best time ever. This year just when I thought that it couldn't get better, it got even better! Three completely sold out concerts with hundreds of people waiting outside the concert hall hoping for extra seats, out of this universe food, and entertainment left and right, made this trip unforgettable. I have never seen people this interested and excited to go to a classical music concert in my life. There was a line several blocks long just to get into the hall!
After each concert, we were treated to food parties in some of the best restaurants in all of Kazakhstan. For me, one of the highlights of this trip was the day we drove up the mountains of Almaty, and I had a chance to climb as far as I could. I even made it up to the snow (right before it started pouring rain)! It would take me forever to list everything I did in Kazakhstan, so I will just leave off saying I had the best time, and I met some of the most generous and welcoming people!
No Comments
No comments yet.
RSS feed for comments on this post.
Sorry, the comment form is closed at this time.